***FOR IMMEDIATE RELEASE***
Eddie Wall joins the Arbor Snowboard management team working alongside our founder Bob Carlson, general manager Charlie Mehrmann, our manufacturing partners, and athletes to innovate, fine tune, and mindfully craft the future of the brand's offering. Eddie brings expertise, having participated in nearly every corner of the snowboard industry. He comes to Arbor Snowboards as the Product Manager with 20 years of industry experience, 13 years as a professional rider, followed by content creator and host.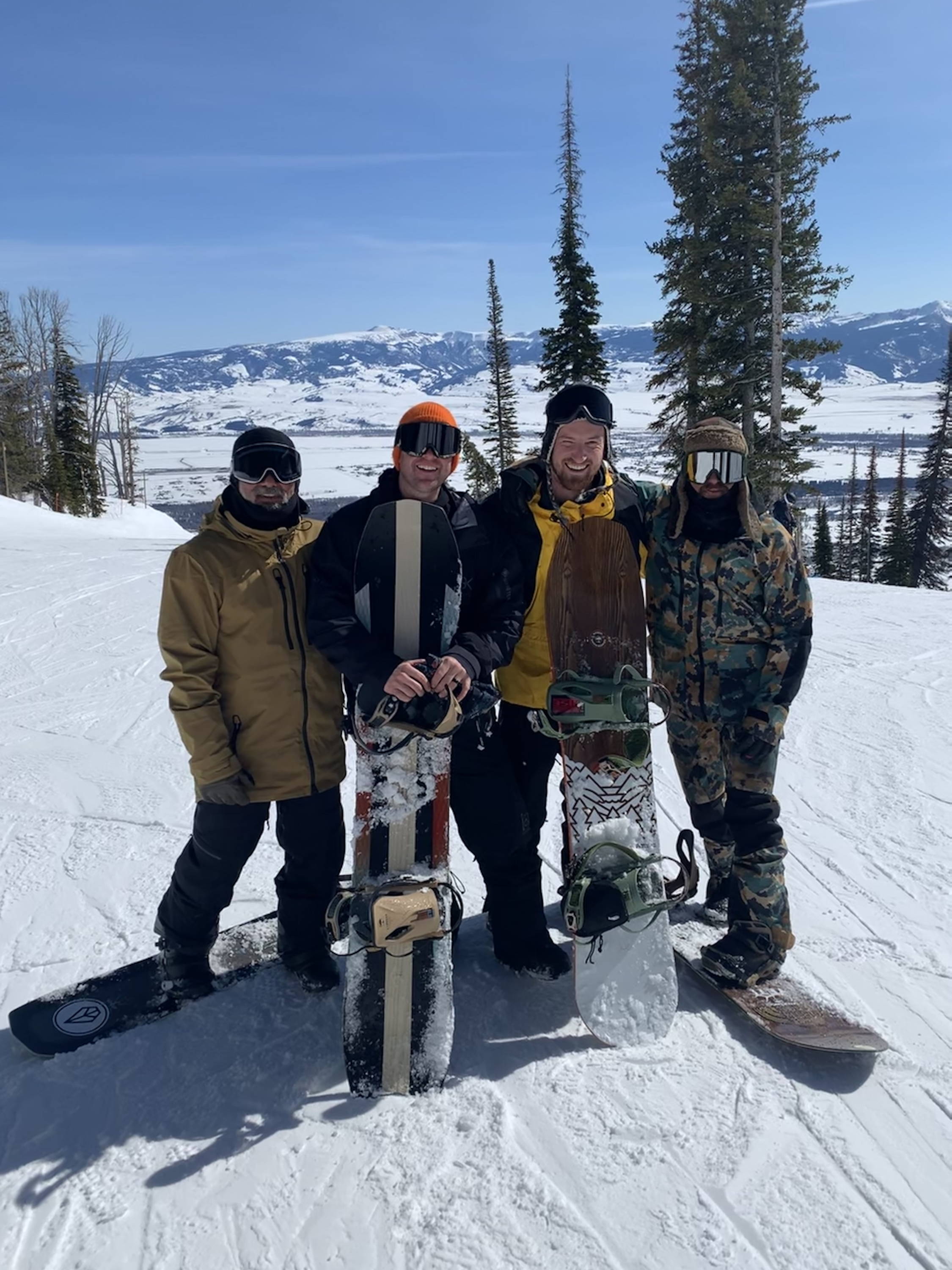 About Eddie- Growing up in a small town in Pennsylvania, Eddie spent his days helping his dad install plumbing and heating, and his nights dreaming of becoming a professional snowboarder. At young age he developed a strong work ethic that would serve him en route to pursuing his big dreams.
After outgrowing the limited landscape of the East Coast, Eddie set out for set out for bigger mountains, heading west to Kirkwood, California, riding every day and working all night at as the resort's janitor. Keeping his dream alive, Eddie made the migration to Mt. Hood for summer shred, working as the dishwasher at Windell's Snowboard Camp, closing in on his childhood dream. He returned as veteran night janitor to the vibrant snowboard scene of Mammoth Mountain the following season.
With a deeper bag of tricks, undeniable talent, and positive outlook, Eddie was finally recognized by snowboarding, receiving his first paycheck from the K2 snowboard brand. He had "made it".
Eddie quickly rose to snowboard stardom as a key member of prolific, and era-defining teams of the decade including; Jeenyus, Forum, Grenade, Foursquare, and DC. Always hungry, humble, and willing, Eddie parlayed his legacy in the athlete limelight into various roles inside of the board sports he loves, as a commentator for events such as the X Games and Dew Tour, while creating editorial content for snowboard media.
We welcome Eddie, his experience, expertise, work ethic, and outlook as the newest edition to the Arbor Snowboards management team.