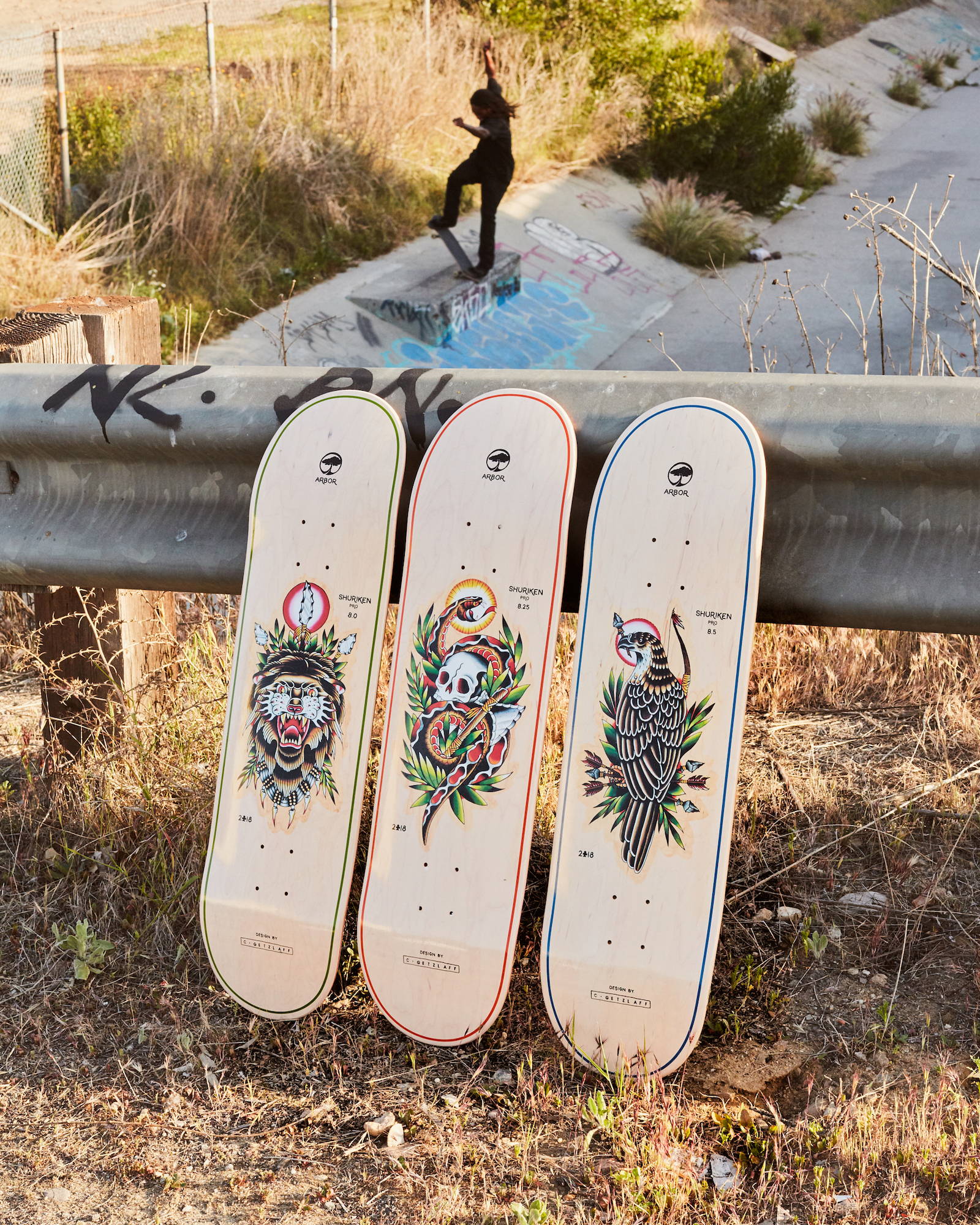 San Diego standout, Shuriken Shannon is known for his smooth, laid-back, super authentic style, that's consistently delivered with power, control, and raw authority. Shuriken's artistic approach to spots has always allowed him to see new possibilities for his uniquely creative bag of tricks. The Shuriken Pro Model reflects his independence and hard earned perspective on his own skating.
The series was developed as a collaboration with close friend, tattoo artist, and Washington Street fixture - Connor Getzlaff.
Arbor is proud to be working with both Shuriken and Connor, and invites you to learn more about Shuriken and this new collab in this short vid.