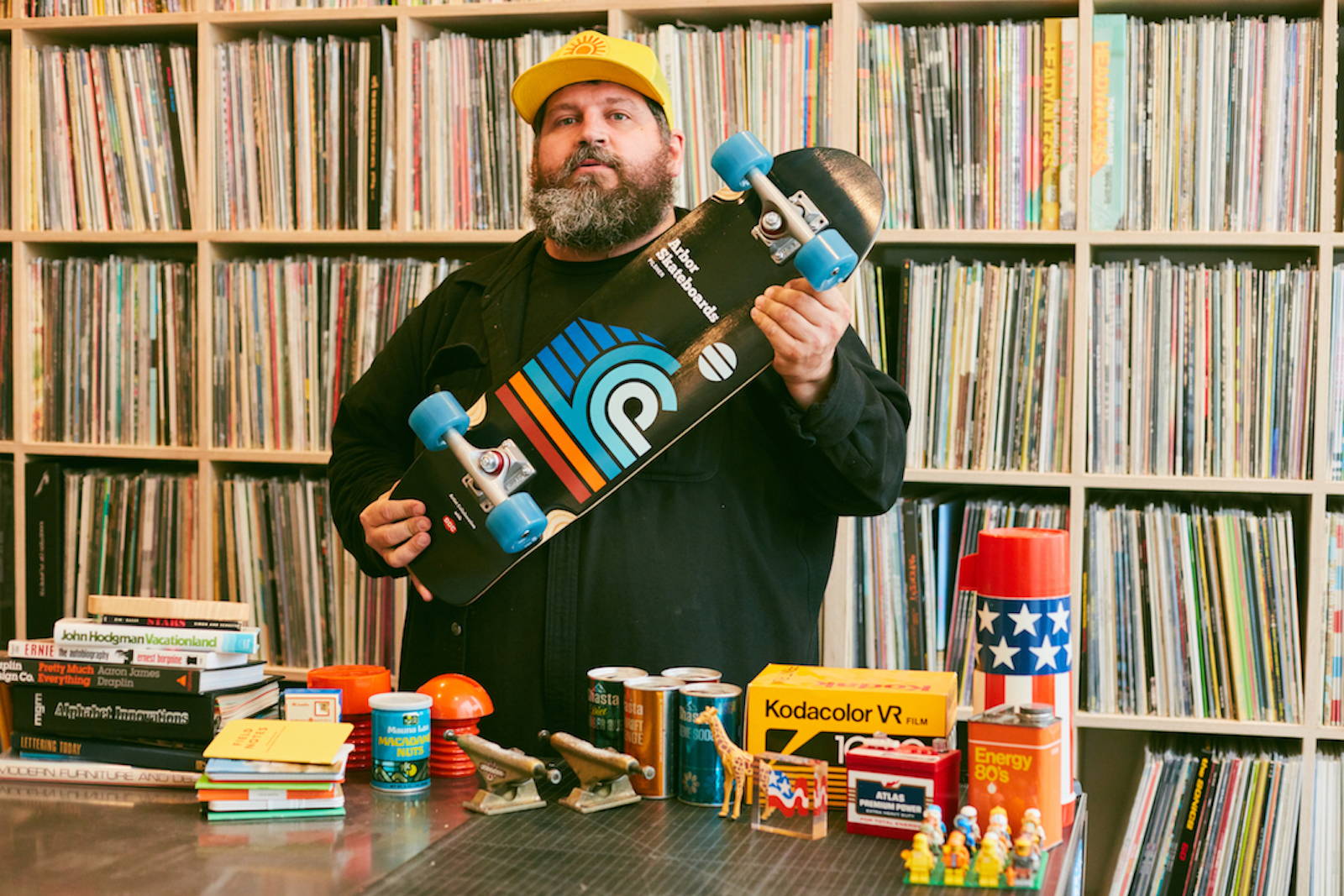 For Portland designer - Aaron James Draplin, scrounging around the primordial sea of vintage graphics is more than just a pastime; it's an obsession with preserving the artifacts from a time when design was about utility and intelligent simplicity.

For Draplin, this involves endless hours "junking" yard sales, flee markets, and forgotten spaces. His goal - collect and preserve the work of nameless, unsung artists, who stripped the excess and ego out of their art, in order to deliver powerful graphic solutions. Today, these remnants have stood the test of time, and act as important reminders that less is usually more.
For Arbor, Draplin is a big source of inspiration and artistic consideration. For years, we watched with appreciation his contributions to snowboarding, his amazing work with Field Notes, and the impact Draplin Design Co. has had on the world of graphic design.
In this short video, Draplin talks about creative freedom, timeless design, personal influences, skateboarding, wood, and lessons learned along the way. It's pure Draplin, and an amazing introduction to his first ever skateboard collab - the new Artist Collection from Arbor.