Skateboard Series
A pairing of boards based on similarities in their shapes, and disciplines of skateboarding.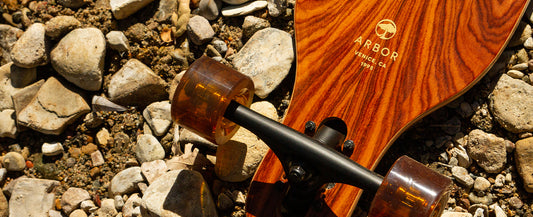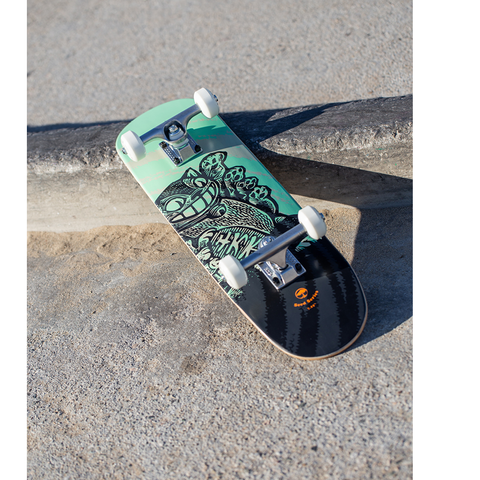 Smaller street shapes for the younger ripper to learn on and grow with. Featuring Woodcut Artwork by Brian Reedy.
View Series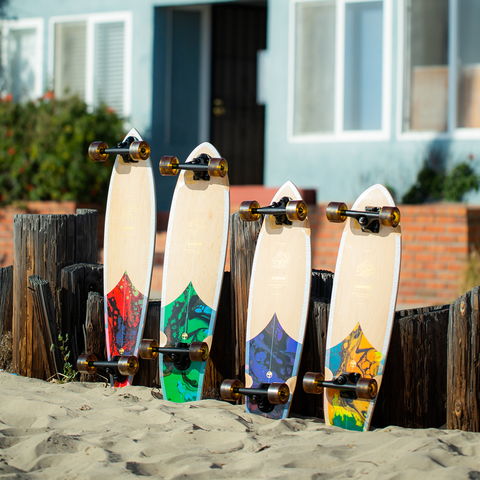 A full quiver of surf inspired guns for down-the-line cruising, slashing banks, and old school carving.
View Series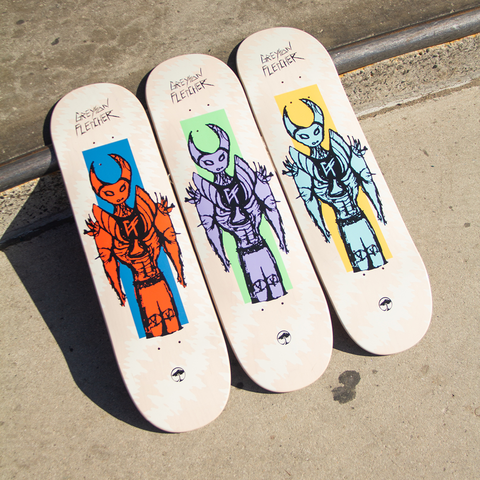 Raw and powerful Greyson Fletcher approaches skating with a chaotic spontaneity.
VIEW SERIES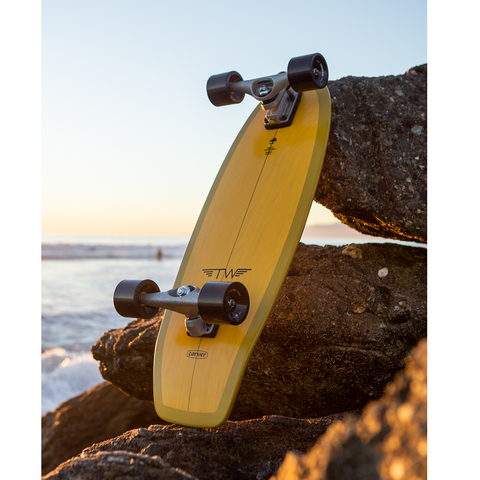 Arbor's new Surfskates are an ultra-collaborative project with Carver trucks, who started the surfskate movement, and two of today's most innovative surfboard shapers, Ryan Lovelace and Tyler Warren.
View Series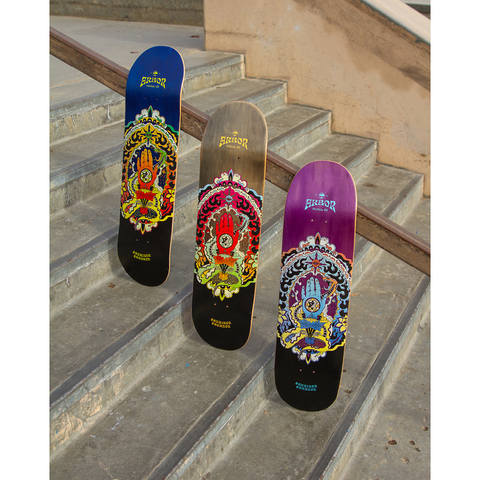 San Diego OG Shuriken Shanon continues to bring style and power to the Arbor Collective.
View Series
Skateboard Collections
An offering of different board shapes grouped together based on an art or material stories.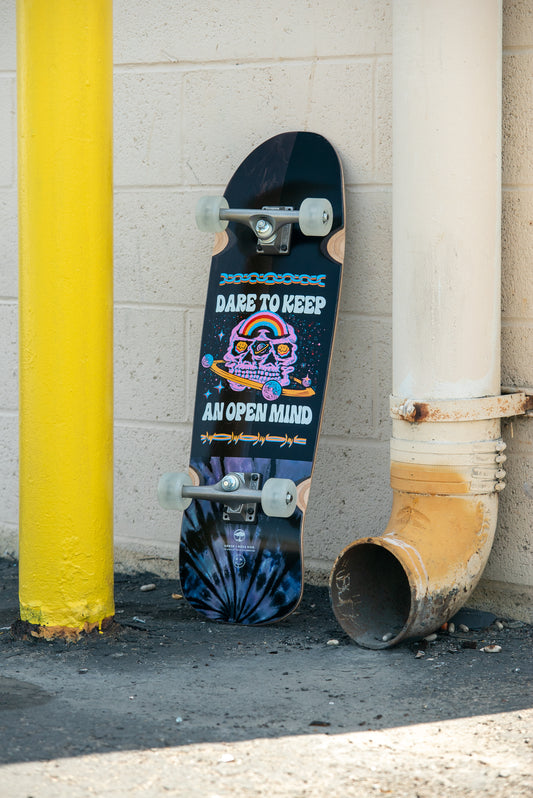 Artist Collection - Boss Dog
A collaboration with artist Boss Dog that reflects the mystical, high-desert energy of Joshua Tree, where these bold commentaries on universal truth came to life.
View Collection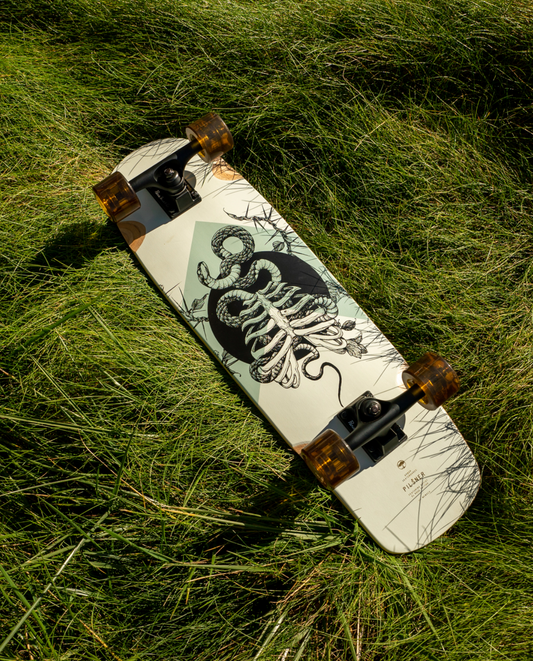 Arbor adopted bamboo early on, and each year we highlight its connection to culture, sustainable design, and performance.
View Collection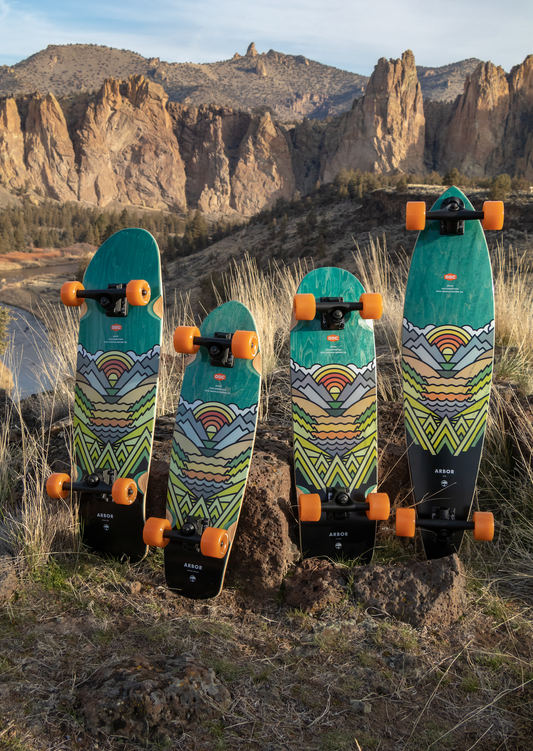 Artist Collection - Aaron Draplin
A continued collaboration with Northwoods-bred, Portland-based, garbage-rescuer, recollector, designer, maker - Aaron Draplin of Draplin Design Co.
View Collection
A collection of skateboards exclusively curated by the women of The Arbor Collective, with a portion of all Solstice Collection sales benefitting Boarding For Breast Cancer.
View Collection